A bulletin board is a soft board that is hung on a common wall in classrooms, libraries, or public places. They are a canvas for colorful ideas that display the learning objectives and schedules of the preschoolers in an attractive manner. Adorable bulletin board ideas can help you bring out the creative side of your preschooler and explore their artistic side.
Working on eye-catching preschool bulletin boards also helps to improve a child's fine motor skills as it engages them in performing actions that require careful hand-eye coordination.
20 Bulletin Board Ideas For Preschool
Here are some fun and interactive bulletin board ideas for preschoolers that also aid in the development of their fine motor skills.
1. Butterfly study board.
Learning the life cycles of various insects could be not only informative for a preschooler but also very engaging. You can either take an example of a butterfly or a frog and show the entire process from a pupa to an emergence of a butterfly and pin it to the bulletin board. All you need for this activity is some paper, scissors, glue, crayons, and glitter.
2. Sun study board
This is an interesting activity that would need cutouts of the sun and clouds. For this activity, you need to ask the toddlers to observe the sunrise and sunset. Throughout the school day, it is easier to observe the movement of the sun. Instruct the children to keep a watch on the timing and direction of sunrise and sunset at home and pin the ultimate result to the board.
3. Study the profession
This activity barely requires any material. Discuss various professions that exist. Now grab newspapers, magazines, or material from the internet. Print, cut, and then stick images of these professionals on the board. This boosts a child's knowledge about career options and professions they can take up later in their lives.
4. Self-picture activity
For this activity, you will need pictures of each student in the class. Paste each of their pictures on the board with some space left to add stars later on. The stars act as a reward for when the child excels in any activity. This induces a sense of healthy competition amongst peers and pushes them to do better.
5. Envelope board
Pick out an envelope for each child, let them color, and pin it on the board. Then, either on a daily or a weekly basis, you can add stickers and creative printouts of cartoons and animals in the envelope opening.
6. Candy board
Who doesn't love sweets and candies! For this activity, you will need paper, scissors, glitter, and lots of crayons. Cut out the paper in various candy shapes and let the child color them. You can then douse them in glitter, making it a fun classroom activity.
7. Sunflower activity
For this activity, take the toddlers to visit the sunflower field. Ask them to observe the beautiful flowers around and draw them on a sheet of paper. Once you are back, pin all the cute sunflowers to the board.
8. Jigsaw bulletin board
This bulletin board gives an idea to the students that they are all different, having individual identities, but fit so well as a team. Jigsaw bulletin board gives a creative display in the classroom for the students to decorate, add photos, and color the puzzle pieces.
9. Rainbow bulletin board
The colorful decor on the walls of the classroom inspires kids to be creative. Small cutouts using different colored papers can be glued together to create a fun atmosphere. The students instantly feel welcomed once they find their names on the rainbow bulletin board.
10. Kite cut-outs
As the wind is blowing and the sky is clear during spring, you must take the opportunity to teach the toddlers kite flying. Looking at the kites will be amusing for the toddlers. So, hand over a colorful kite to each toddler and teach them how to soar their kites high up in the sky. Now ask them to make their own paper kites and pin them on the board.
11. Books
Let every child pick a book of their choice. It can be any book that they enjoy reading. Now let every child print the cover page of these books and pin them to the board. This encourages both avid and non-avid readers to take up a new book.
12. Favorite animals
Cutouts of each child's favorite animal can be pinned on the board and their features mentioned. This will help children learn about different animals and broaden their knowledge of the animal kingdom. It can be birds, land animals, or sea creatures!
13. A giant tree on the board with a planting activity
This is a fun craft activity for kids to learn togetherness and have a sense of belonging. For this, you will need green and brown color paper, a cutter, paint, and a sharpie. Give each of these items to the kids and ask them to make a big tree on the board. Each of the branches can have their names on it. Also, they can be given saplings to plant, connecting them to nature.
14. Butterfly project in class
For this activity, take the toddlers outdoors and ask them to observe the butterflies around them. Give them a sheet of paper and crayons and ask them to draw the mesmerizing spring butterflies that they see around them, then add each of these drawings onto the bulletin board.
15. Socializing activity
For this activity, you will need a pencil and a sheet of paper. Now, let each child pick a friend from the classroom and get to know them. Then, ask them to write ten things about their new friend and pin their sheets to the board.
16. Different seasons in a year project
For this activity, you will need some grey, blue, yellow, and green wool, paper, sharpie, and glue. Divide the class into four groups and discuss the seasons throughout the year. Now each of the four groups can draw the weather, the kind of clothes they wear, and the activities they can perform during that season. You could also have the kids stack colored wool for each season onto the paper.
17. Hot air balloon board
For this activity, you need paint, colored paper, and scissors. Have the children cut out hot air balloons using their favorite colored paper and glue them. You can then write each of their names on the hot air balloons and stick them on the bulletin board. Engaging kids in such interactive sessions will help them grow creatively.
18. Flowerpot bulletin board
For this activity, you will need crayons, paper, and glue. Ask the children to draw a flower and color them using their favorite colors. Now make a flower pot and pin it to the board. Lastly, ask each child to bring their flowers and place them on the pot, giving it a colorful bouquet look.
19. Crayon bulletin board
For this activity, you will need a sharpie, printed cut out of crayons, scissors, and glue. Now ask the children to color the crayon cutouts and write their names on them. Let every child pin their crayons to the board.
20. Festive board
A classroom can consist of children from different ethnicities who celebrate unique festivals. This will help the students interact with each other, developing awareness and sensitivity to each other's cultures and practices. Not let every child write about a festival each on craft papers and pin them to the board.
An interactive classroom has proven to help the child learn better. So, make it memorable for the toddlers and engage them in these activities and see their faces light up with every new idea you introduce to them. These preschool bulletin board ideas will not only make the classroom a second home for the kids but also encourage the development of motor skills along with other forms of growth.
The following two tabs change content below.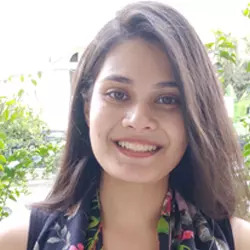 Manjari Srivastava
Manjari Srivastava is a graduate of psychology. She also holds certificates in Basics In Clinical Psychology and Identifying Early Signs Of Psychosis In Adolescents And Young Adults.  Previously, she volunteered with an NGO specializing in positive psychology, where she took up individual counseling sessions for students. She also taught English to underprivileged children and helped them with their studies. At MomJunction,…
more